Best Week Ever is an overnight, Christian summer camp in Dallas, PA.  As a leader in Christian camping since 1972, we love to test the limits of adventure and creativity to make incredible memories for campers and provide incredible value for parents.  We're planning not just a good week or a great week, but your Best Week Ever!
Summer 2023 Moving Mountains – Are you familiar with mountains?  Overwhelming challenges?  Immovable obstacles that you cannot imagine conquering?  Be encouraged!  As Christ followers, It's not the size of the mountain that matters, or even the size of our faith.  When we're obeying his commands and tackling the work that He has given us to do – the tiniest seed of faith, in the hands of our mighty God will move mountains!
"Truly I tell you, if you have faith as small as a mustard seed, you can say to this mountain, 'Move from here to there,' and it will move.  Nothing will be impossible for you." Matthew 17:20
Derek Hodne, Program Director
[email protected]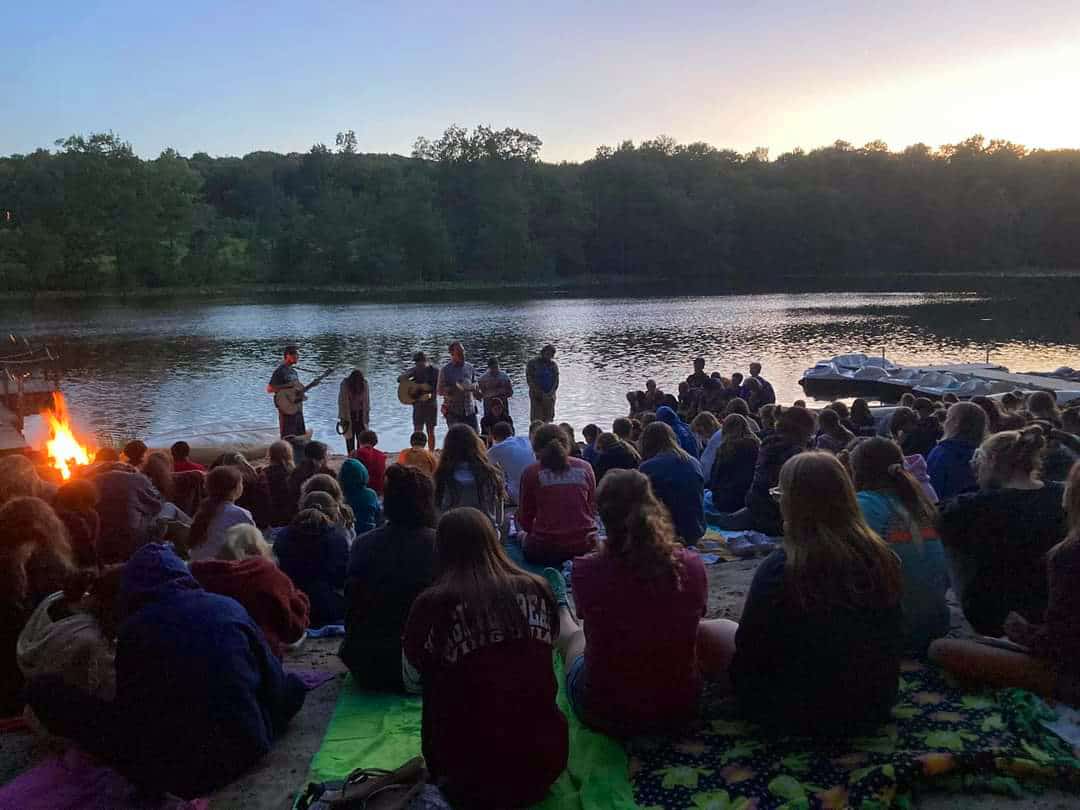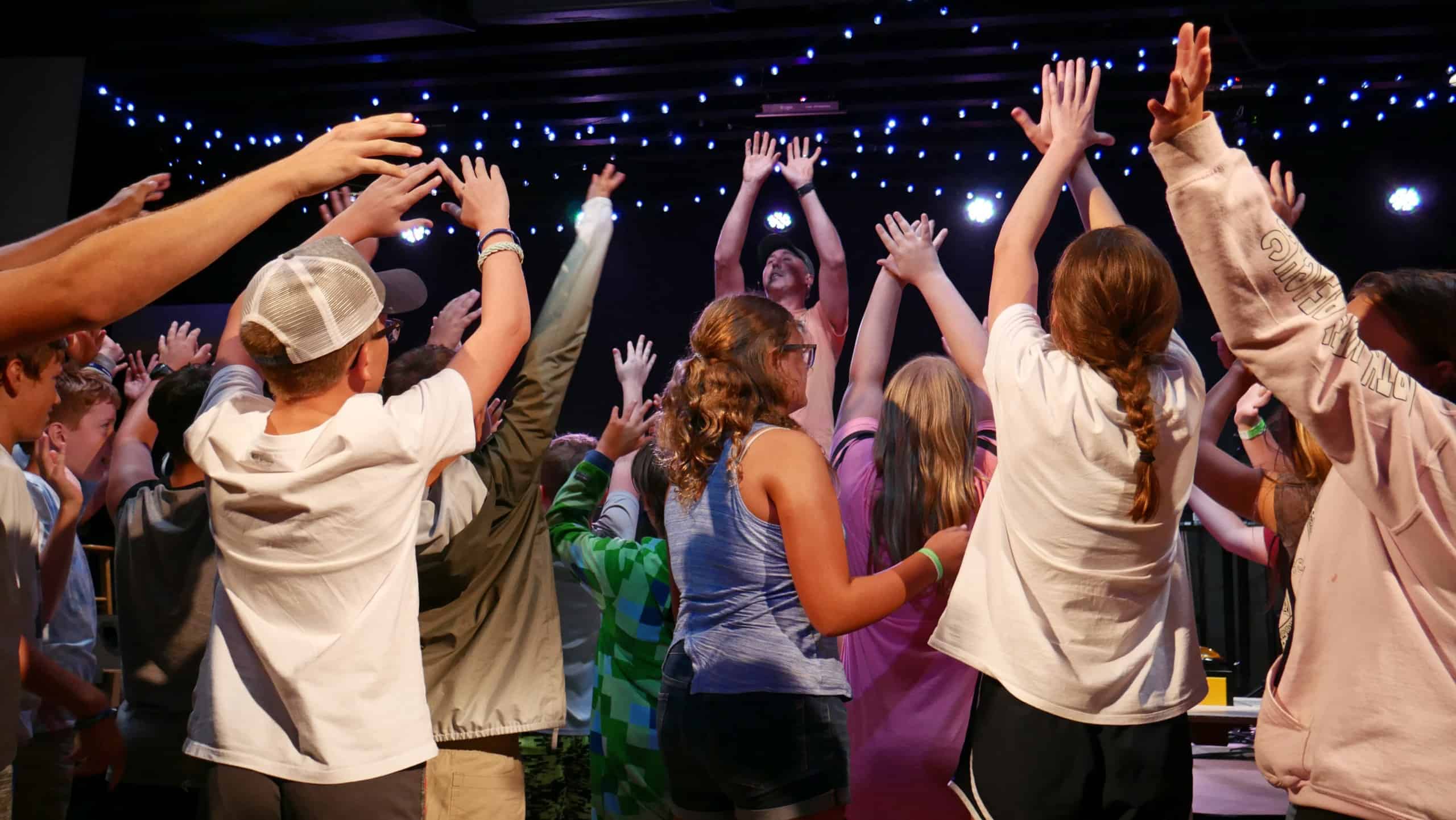 ROOTS: ELEMENTARY
Ages 8-12
July 30 - August 5, 2023
Pricing
$490 when paid in full by March 15
$510 when paid in full by May 1
$530 when paid in full after May 1
SURGE: MIDDLE SCHOOL
Ages 11-14
July 23 - 29, 2023
Pricing
$490 when paid in full by March 15
$510 when paid in full by May 1
$530 when paid in full after May 1
THRIVE: JR / SR HIGH
Ages 13-17
July 16 - 22, 2023
Pricing
$545 when paid in full by March 15
$565 when paid in full by May 1
$585 when paid in full after May 1
*THRIVE price includes a trip to Camelbeach Water Park
Guest Speakers
THRIVE : Tucker Rodkey from Painting Freedom
Back by popular demand…Tucker is a talented painter and poet who uses art to share the beauty of the gospel.  He's been a favorite presenter at Winterblast for many years and does an amazing job connecting with students and communicating biblical truth.
SURGE: As a former youth pastor and current speaker and life coach, Arthur Woods has been working with teenagers for well over a decade and is able to incorporate biblical truth with a lot of laughter.
ROOTS: Christian magician and juggler Boston Baechert brings together his exciting skills with his personal gospel story of God's call on his life! Find out why God called him to be a performer…and why he said yes!
Surge and Thrive Optional Add-ons
FOR SURGE AND THRIVE ONLY
A camper favorite!  You'll spend the afternoon tubing and swimming on nearby Harvey's Lake!
FOR SURGE AND THRIVE ONLY
$20 with your own equipment or $30 to rent equipment
Your fee includes referees, CO2 and your first 500 paintballs for the afternoon.  Bring your own equipment or rent ours.  Only camp provided paintballs can be used.  Additional 500 paintballs are available for $15.  Emphasis on safety!
What are meals like at camp?
Nate Davis
2019-02-01T10:58:35-05:00
At COH every meal is a party…but we take our food seriously!  Our campers consistently rank meals in their TOP 3 favorite aspects of the camp experience.
Food Services Director, Steve Bassett, takes great pride in consistently providing wholesome, nutritious food that tastes great.
Meals are prepared on-site and are served buffet style.  Campers will experience our tried and true guest favorites like PRETZEL SANDWICHES, and will be surprised with creative new additions on a regular basis. Our menu changes daily and is designed to appeal to the specific age group of the campers.  Fresh fruit and vegetables are served daily and a non-meat option is available at each meal.  We offer several different kinds of cereal and milk in the morning, along with a hot breakfast.  We offer 100% fruit juice each morning and then switch over to low sugar juice option.  Peanut butter and jelly are a staple at every COH meal, but can be removed when a serious allergy warrants it.  We use no peanut based cooking products and gladly accommodate many special diets.
Ample portions, wholesome, great tasting meals and lots of fun are what sets the Camp Orchard Hill dining experience apart from other camps.
Activities
Archery • Challenge Course including Racing Zip Lines • Pendulum Swing and Climbing Wall • Ultimate Frisbee • Dodgeball • Blob • Lake Water Slide • Pool • Nerf Battle • Gaga • Skatepark • Nine Square-in-the-Air • Fishing • Boating • Basketball • Game Room • Broom-ball • Carpet-ball • Low Ropes Challenges • Maker Space
Testimonials
"This week was truly unforgettable!  I was able to connect with God on a special level.  I've recommitted my life to God and I'm very happy.  I can't wait until next year!"
"As an accredited member of the American Camping Association you can be assured that we comply with up to 300 health, safety and program quality standards. Being accredited by the ACA is solid proof of our accountability, credibility and commitment to you, the parents, and your campers."