2022 Day Camp Dates
June 13 – August 19, 2022, Monday – Friday 9am-4pm
(extended hours and transportation available)
*Day Camp will be closed on Monday, July 4th.  Week 4 fees will be adjusted accordingly.* 
Our Day Camp sessions are sold out for Summer 2022.  We're SO sorry for the inconvenience and would love to serve your family in the future. We expect to open registration for Summer 2023 at the beginning of February.
We know you want the best for your child's summer!  At Best Week Ever Day Camp in Dallas, PA we make it our goal to serve both campers and parents with an amazing program and convenient structure.
We offer flexible scheduling, excellent pricing and convenience options that will fit the needs of your family.  And our staff will provide your kids with an exciting and engaging program, so they WANT to come back every day.  Come spend your summer with us and experience Best Week Ever!
For more information please contact [email protected] or (570) 333-4098 x100.
Transportation times are subject to change and you will be notified of adjustments.  Additional stops or routes may be considered based on enrollment.
Voted #1 Day Camp in NEPA!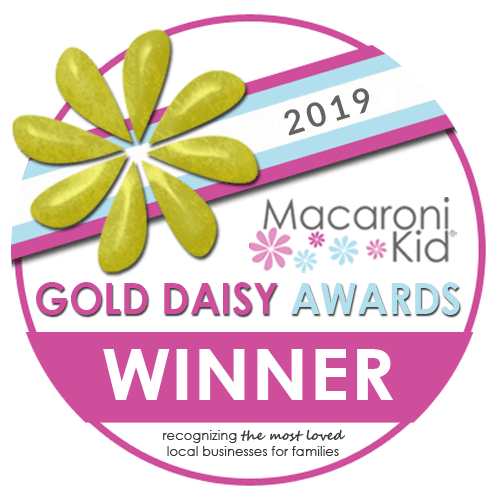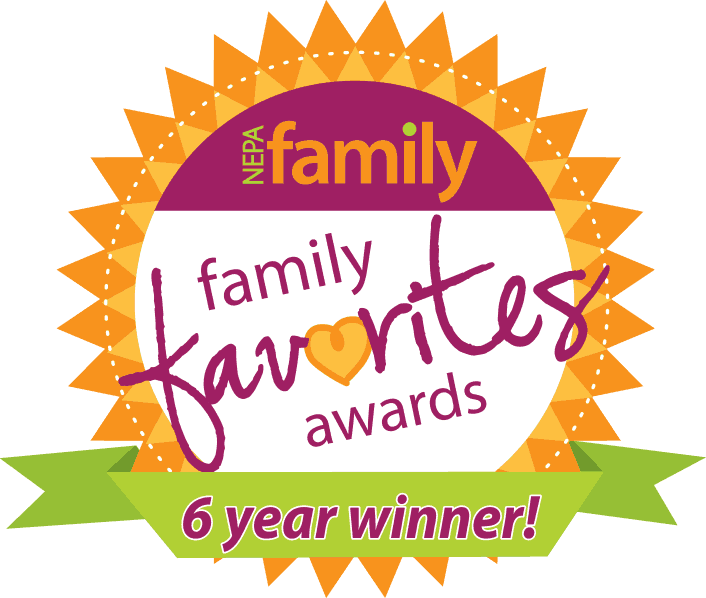 Weekly Pricing As Low As
Save even more with our referral program!
Extended Care Available
$30/week before care or $30/week after care. Package both for $40/week. Also available for $6/day.
Transportation
Transportation is only $45/week.
Base Camp provides a designated activity space and separate staffing to create a unique camp experience designed for small bodies! Campers must be potty independent.
Best Week Ever Day Camp provides the perfect balance of freedom and structure!  Campers are grouped according to age and will also have the opportunity to customize their experience with daily elective choices and afternoon locations!
Daily Schedule
7:30     Before Care
8:45     Camper Arrival
9:00     Activity Sign-up / Team Building
9:15     Elective 1
10:00   Snack
10:15   Elective 2
11:00   WORD Rally
11:30   Lunch
12:30   Small Group Breakout
1:00     Camper Choice
3:00     Pack Up n' Play
3:30     Debrief and Dismissal
4:00     After Care (until 5:30)
Our Rise Adventure program is a weekly exclusive trip option designed as a special privilege for our oldest campers.  Trips are an additional $30 fee each week and campers can decide to participate or remain on camp grounds.  
Please make your trip selections during your initial reservation! Changes to your trip selection can be made until 7 days before the start of the session.  We are unable to make changes to your trip selection once registration for that week closes.  Example: Week 1 (June 13-17) registration updates CLOSE on Monday, June 6th (7 days prior to the START of the session).
Week 1 (Thursday, June 16) Tubing on Harvey's Lake
Week 2 (Thursday, June 23) Laser Tag
Week 3 (Thursday, June 30) Escape Room
Week 4 (Thursday, July 7) Sky Zone
Week 5 (Thursday, July 14) Montage Water Park
Week 6 (Thursday, July 21) Knoebels
Week 7 (Thursday, July 28) Tubing on Harvey's Lake
Week 8 (Thursday, August 4) Laser Tag
Week 9 (Thursday, August 11) Escape Room
Week 10 (Thursday, August 18) Sky Zone
Day Camp Trips
Offsite trips and onsite visitors will be on Wednesdays unless otherwise noted.  
Please choose offsite trip options during registration.  Onsite presenters will be available for all campers that are present on that day.  
Paintball will be available for campers ages 10 and up on designated weeks.  Campers should pack closed toed shoes, long sleeve shirt and pants.  (Optional athletic cup for male campers).  $30 paintball option includes rental of marker, mask and CO2 tank, plus supply of paintballs and CO2.  $20 paintball option includes supply of paintballs and CO2 (camper brings marker, mask and tank).   
Changes to your trip and paintball selection can be made until 7 days before the start of the session.  We are unable to make changes to your selections once registration for that week closes.  Example: Week 1 (June 13-17) registration updates CLOSE on Monday, June 6th (7 days prior to the START of the session).
Week 1 (Wednesday, June 15): Offsite Trip TBD
Week 2 (Wednesday, June 22): Pine Valley Alpacas Onsite/Paintball (ages 10+)
Week 3 (Wednesday, June 29): Lahey Family Fun Park
Week 4 (Wednesday, July 6): Touch a Truck Rescue Vehicles Onsite/Paintball (ages 10+)
Week 5 (Wednesday, July 13): Back Mtn. Bowling and Skating
Week 6 (Wednesday, July 20): SOAR Dunk Team Onsite/Paintball (ages 10+)
Week 7 (Wednesday, July 27): Montage Mountain Water Park
Week 8 (Wednesday, August 3): The Reptile Guy Onsite/Paintball (ages 10+)
Week 9 (Wednesday, August 10): Electric City Aquarium
Week 10 (Wednesday, August 17) Carnival Celebration Onsite/Paintball (ages 10+)
Frequently Asked Questions
What is Camp Orchard Hill's policy on bullying?
Nate Davis
2020-06-04T22:54:01-04:00
Camp Orchard Hill has carefully cultivated an atmosphere of relational, emotional, physical and spiritual safety.  Our staff team will model healthy, caring relationships and then expect the same from campers in the group setting.  Our programs are specifically designed to develop and promote teamwork and inclusion.  Bullying behavior is contrary to our vision and mission and will not be tolerated.
If a camper bullies another camper, they will meet with leadership for an explanation of the offending behavior and the harmful effects that result.  If the behavior continues, the camper will be sent home.
Bullying will be defined as physical, verbal or emotional abuse, hazing or threats.  A pattern of continued behavior will result in dismissal. 
Verbal abuse including taunting, gossiping, mocking, name calling

Physical abuse including hitting, pushing, shoving, kicking

Organized social rejection including exclusion from activities or groups

Public humiliation

Threatening racist, religious or sexist remarks

Frightening acts
Special Needs Campers
Camp Orchard Hill serves children with special needs in an inclusive setting.  Our program focuses on building skills and gaining self-esteem as part of the outdoor experience with opportunities to participate in all activities alongside their peers.
Campers must be able to navigate uneven terrain and be potty trained, or provide a caregiver to assist with the task.  In addition, if a camper requires TSS services at school, they must also have TSS services for the full amount of time they are at camp.
Campers remain eligible for Best Week Ever as long as they are eligible for school services (generally until age 21).
Testimonials
"Thank you and your staff so much for providing [our daughter] with such a wonderful experience this summer. I cannot even tell you how much she loved Camp Orchard Hill, and how excited she was literally every day when she got home…Your camp kept her active and engaged all summer…please pass my thanks along to your counselors and professional staff at the camp. We were so thrilled with our experience and will tell everyone we know!"
"Thank you!!!  [My son] got in the car and shouted 'BEST DAY EVER!' Lots of mom prayers and the extra mile from you and your staff helped SOOO much this week!  He told me his counselor spent time talking with him and made him feel included!  I'm big on relationships so please pass on how much of an impact that made!  You guys are top notch!"
"To the Chef: Thank you for the amazing meals!  My peanut allergy has never been taken care of with so much consideration.  Thanks for not making me feel like it was a burden!"